An SEO strategy is an action plan designed to help improve a website's rankings and increase organic search traffic.
It's a detailed to-do list that will help you focus on the things that bring in more traffic and revenue from SEO.
In this post, we'll show you exactly how to create and execute an effective SEO strategy, step by step.
Let's get started.
Use our template to follow along.
Step #1. Benchmark Your Current SEO Performance
Benchmarking your current stats is the best way to start setting goals, tracking results, and analyzing what's working and what isn't.
As a baseline, you need to observe:
Organic traffic
Keyword ranking
Backlinks 
Together, these insights give you a comprehensive picture of your site's overall performance (historically and at present).
Organic Traffic
Organic traffic means how many visitors are coming to your website from organic (non-paid) search.
There are many ways to find your current organic traffic. You can use your favorite SEO tool or Google Analytics if you have it set up.
In this case, let's see what it looks like using Semrush's Domain Overview tool.
To start, enter your domain name, hit search, and click on the "Organic Search Traffic" tab.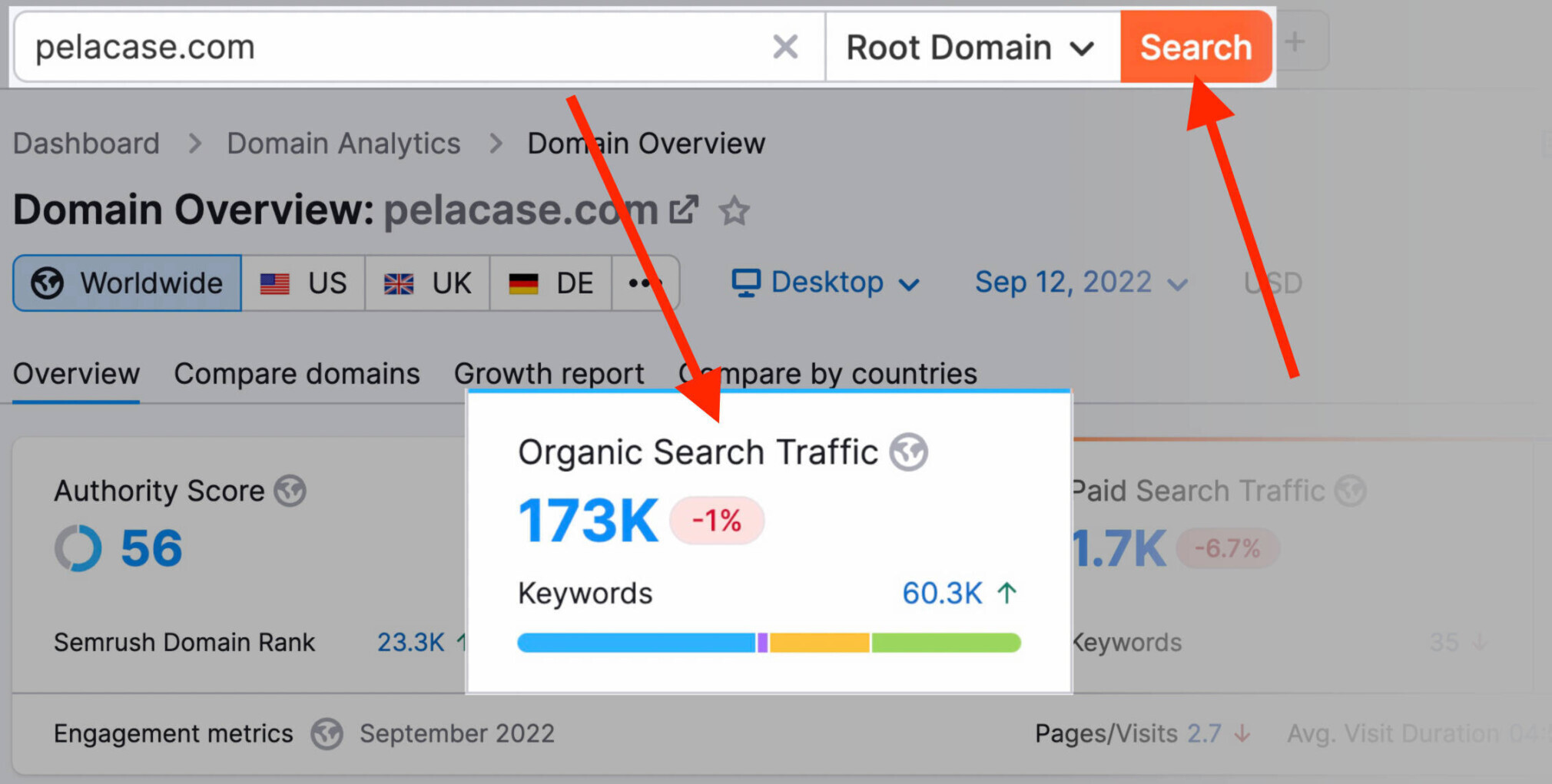 For example:
If we search for Pelacase.com, we see it brings in 171.4k visits per month from organic search.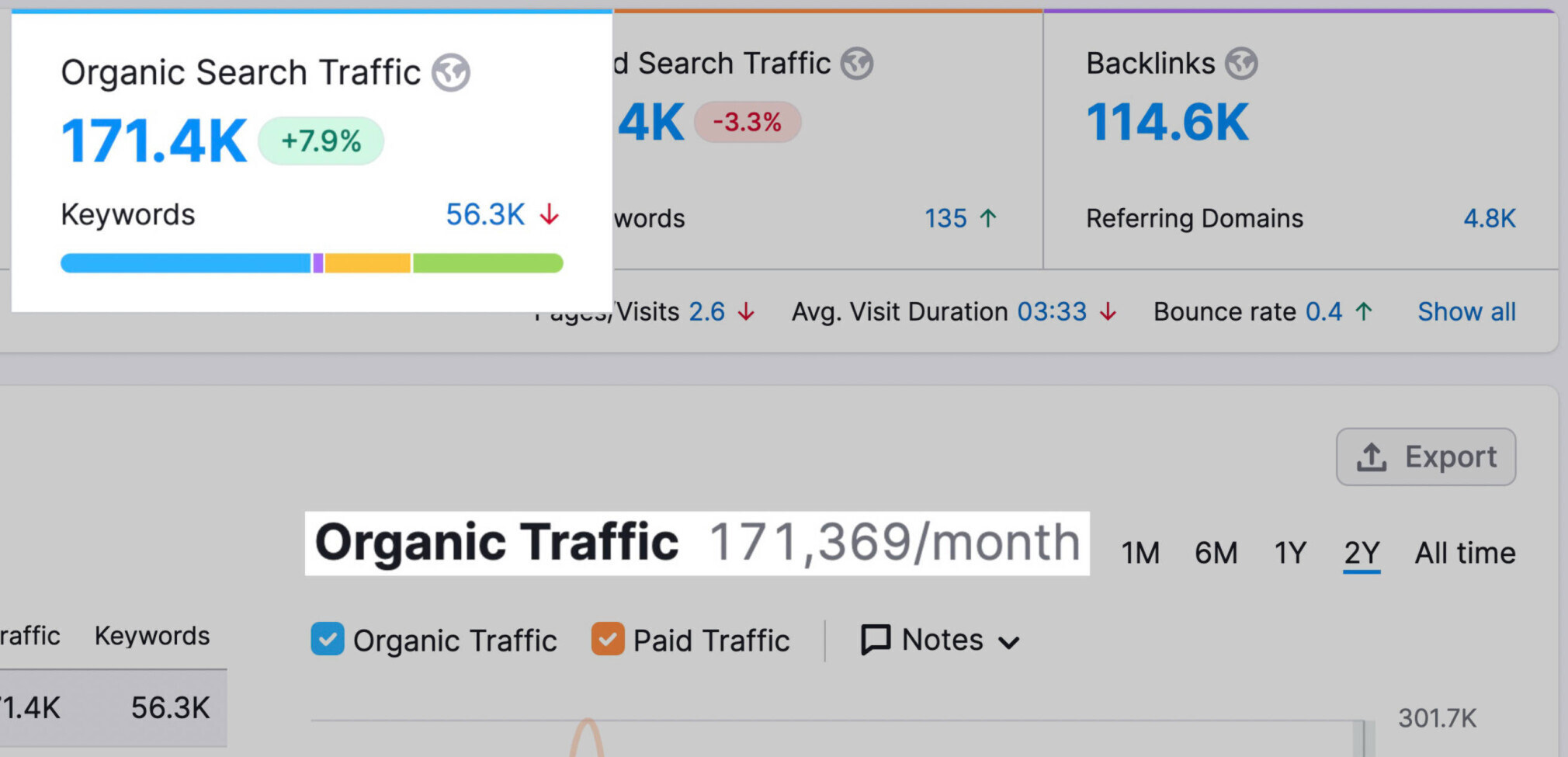 For the sake of this exercise, let's benchmark Pelacase's current organic traffic at 171.4k per month.
No need to export the full report for now, but do jot your organic traffic number down in the first step of the template.
Reminder: You can access the template right here.