Influencers and brands are always searching for the best ways to engage with their audience on social media. New content trends, new formats, and new social platforms are emerging all of the time, but there is one type of content that remains supreme: video.
Why Marketers Use Video Ads
Digital videos allow us to connect with audiences in a unique and personal way. It involves audiences much more than standard images, using sound, motion, and emotion to elicit a response. But not all videos will have the effect on their audience that we want them to. So how do we create videos that work? How do we use videos in ads to engage and drive action?
Types of Video Ads on YouTube
Different ad types on YouTtube appear in different placements, so consider tailoring your content accordingly. YouTube's video ad types include:
TrueView Ads
TrueView ads are the most common ad type on Youtube. They work best for brands that want to reach as many people as possible.
When creating content for these ads, keep your message broad enough to match a few different video topics. TrueView ads have a minimum of 12 seconds and a maximum limit of 6 minutes.
There are two main types of TrueView ads: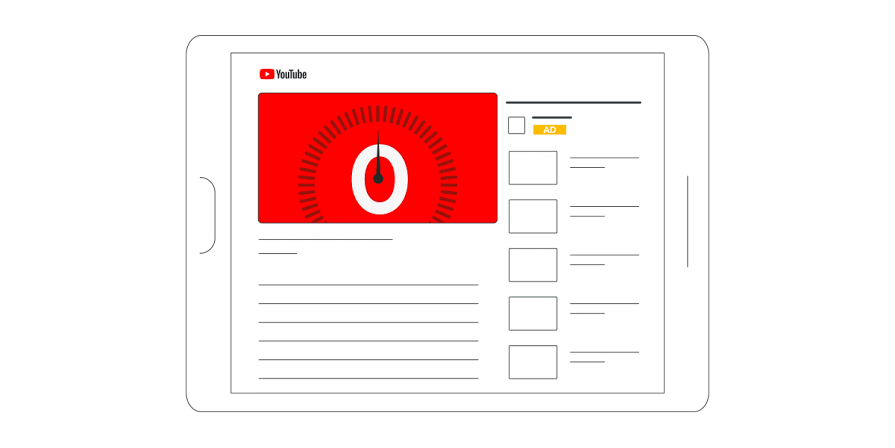 GIF
Image credit: thinkwithgoogle.com 
In-stream ads appear before the main YouTube video but can be skipped after a set amount of time. They're usually paired with a banner ad at the bottom of the video. These are the most common types of TrueView ads.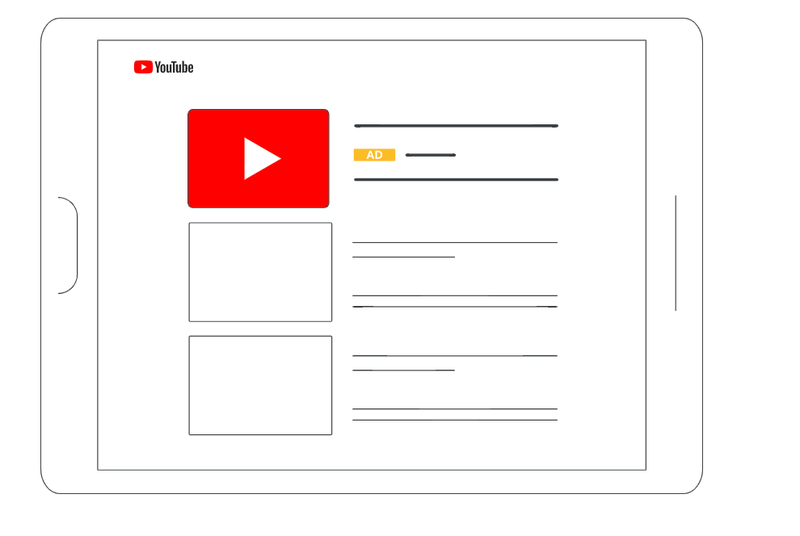 Discovery ads appear in Youtube's search results. This placement works best if your video and thumbnail are impactful and eye-catching.
InStream Ads (Non-Skippable)
These ads are pretty similar to an in-stream TrueView ad, but viewers won't be able to skip them. You have a minimum of 6 seconds and a maximum of 15 seconds for this in-stream ad.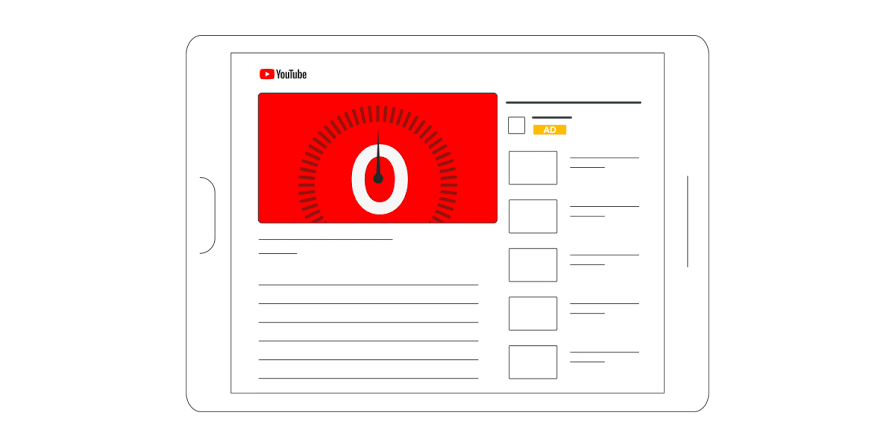 GIF
Image credit: thinkwithgoogle.com
The creative for these ads should clearly and quickly communicate your message. Even if the viewer watches your entire ad, they may disengage with your message long before it's over. Use copy and images that grab and hold attention.
Bumper instream ads
GIF
Image credit: thinkwithgoogle.com
Bumper ads are also non-skippable, but they're much shorter. They have a time limit of 6 seconds, giving you even less time to communicate your message.
However, viewers are less likely to disengage from a bumper ad. Videos that are intriguing or quirky do better in this placement.